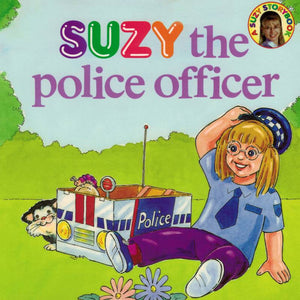 Treehut for Suzy Cato
Suzy the police officer
Regular price
$6.00
$0.00
Tax included.
"The imagination is a child's greatest playground. one in which they can learn, develop and discover as they grow"
Suzy Cato
The cars and trucks are driving all over the place, so it's time for Suzy to reach for her dress-up box and become Suzy the Police Officer.
A delightful storybook that enters the world of children's make-believe, and encourages them to use their imagination to be whoever they like. Packed with amusing elements to look for and some exciting activities, this colourful story will delight every child.
---
More from this collection